Korey Kashmer - Internet Marketing Guru
Looking for my company? Visit Kashmer Interactive, LLC. You can also visit me on LinkedIn for my credentials
My Brief History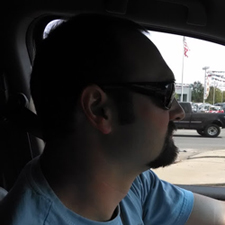 I am an internet marketing professional by day and husband / father of 2 by night. I started my internet marketing career over 15 years ago at an online travel company known back then as Online Hotels / Tropical Traveler. I started as an assistant in the "then" 1 person internet marketing department which handled a wide range of SEO, affiliate marketing and paid search efforts. Over a period of a few years I was offered the internet marketing management position to oversee the department. This position was responsible for a wide range of online marketing efforts including partner management with: TripAdvisor, Nextag, Kayak.com and others.
While Florida was the starting point for my internet marketing career, it was never meant to be my permanent residence. I ended up in the great state of North Carolina at ebasedEVOLUTION, a full service internet marketing agency of roughly 10 employees. I started as an SEO Analyst, managing results for a wide range of clients throughout the Carolina's and beyond. Over time I moved up through the ranks and took on the Manager role, managing a team of SEO Analysts and assuming the Project Management position for website design & development. I spent over 5 years at ebasedEVOLUTION.
My next career growth opportunity came when I was offered a position at Ephricon Web Marketing in Fort Mill, South Carolina. Ephricon was a more sophisticated agency that offered in-depth SEO Services and worked with higher caliber clients, providing extremely favorable results. Benefits at Ephricon also included the use of proprietary internal tools and applications built from years of practicing SEO. My role at Ephricon was specific to managing a portfolio of clients with responsibilities that included increasing website traffic, brand awareness and organic search positioning through efforts related to content generation, blogging, on-site changes, outreach, link building and more.
In 2014 Ephricon was acquired by Straight North. Through this transition I was offered a Director role, moving again from Campaign Management to managing a team of SEO Analysts. I remained at Straight North for 2 years.
As of May, 2016 I launched my own internet marketing company, Kashmer Interactive, LLC. I'm excited to advance my career, but more importantly, i'm excited to service clients with dedication. If you need services or want to chat, look me up over at Kashmer Interactive here: Korey Kashmer
Mentions, Features or Profile's
• Kashmer Interactive Google Partner
• SEMPO.org
• WebmasterWorld
• inbound.org
• PAGEZII
Recently Written Articles / Blog Posts
• RankWatch - The Importance of Anchor Text and Its Diversity
• Teamwork - Why Ki is Using Teamwork
• SEO Alien - How to Hire an SEO Agency